Pivotal Quote
"If a husband is absent and the reality of his absence leads us to believe that he has been destroyed, then she must stay single for four years. Then, after four whole years, she can start counting her ʿiddah, which is four months and ten days, as ʿUmar ibn al-Khaṭṭāb (رضى الله عنه) did when a woman came to him asking about a similar situation."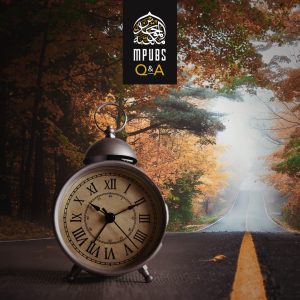 Question:
Some (ignorant and vulnerable) Muslims here in Trinidad were affected by Dāʿish (ISIS) in the beginning of their affairs and joined the ranks of Dāʿish, leaving their wives and children behind here in Trinidad. If a wife does not hear from her husband for several years and wants to break away from him, she wants to be free from him but she has no way to connect with him due to the fact that there is no means of communication between him and her, to the point that she does not even know if he is still alive or he has died. How can we break such a marriage so she can marry somebody else or get married another time?
Answer:
If a husband is absent and the reality of his absence leads us to believe that he has been destroyed, then she must stay single for four years. Then, after four whole years, she can start counting her ʿiddah, which is four months and ten days, as ʿUmar ibn al-Khaṭṭāb (رضى الله عنه) did when a woman came to him asking about a similar situation. He commanded her to stay as a widow (if you want to call it that) for four years. When the four years were over she came back to ʿUmar (رضى الله عنه) and he commanded her to go through her ʿiddah, which is four months and ten days.
So, we say to those women whose husbands have left them behind and it is obvious to them that their husbands were upon destruction or may have been destroyed, that they should withhold from getting married for four years. They should then follow that up with the proper ʿiddah according to the Sunnah, which is four months and ten days. If after that, a man proposes to her, then she can get married all over again. And Allāh (سبحانه و تعالى) knows best.