Pivotal Quote
"So we should constantly be saying this duʿāʾ during these last ten nights from the time of sunset all the way up until Fajr in the morning, exerting ourselves in making duʿāʾ, inside and outside of the ṣalāh as we do not know which of these nights will be Laylatul-Qadr. "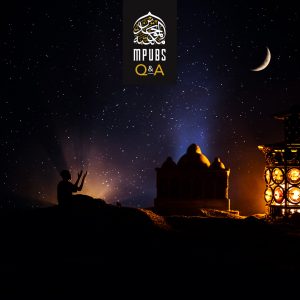 Question:
How should the duʿāʾ of Laylatul-Qadr be utilised? Can it be uttered in the form of a dhikr any time during the day and night without limiting it to a number or only in the Qunūt and sujūd of the night prayers?
Answer:
Laylatul-Qadr is indeed a great night, and it continues from the time of the sunset all the way until Fajr. And so, anyone who says duʿāʾ during this time, regardless of whether it is inside the ṣalāh or out, anyone who says a sincere duʿāʾ at this time, sincerely asking and begging of Allāh, then Allāh will bless him and honour him, answering this duʿāʾ of his. And this is one of the means of attaining the goodness, and Allāh (عز وجل) knows what is in the hearts of the believers.
When the Mother of the Believers, ʿĀʾishah (رضى الله عنها) asked the Messenger (صلى الله عليه وسلم) what she should say if she were to reach Laylatul-Qadr, he (صلى الله عليه وسلم) taught her to say,
اللَّهُمَّ إِنَّكَ عَفُوٌّ تُحِبُّ الْعَفْوَ فَاعْفُ عَنِّي
"O Allāh, You are Pardoning, You love to pardon, so pardon me."
So this is the duʿāʾ we should be saying during these nights, hoping that Allāh (عز وجل) will forgive us. For certainly, if Allāh forgives a person and cleanses him of his sins, then he will enter Jannah. So we should constantly be saying this duʿāʾ during these last ten nights from the time of sunset all the way up until Fajr in the morning, exerting ourselves in making duʿāʾ, inside and outside of the ṣalāh as we do not know which of these nights will be Laylatul-Qadr.